Een magisch engel om altijd bij je te dragen of een mooi plekje te geven.
De Angel to go in het goud , is een met de hand gemaakt kistje met daar in een,
porseleinen engeltje. 
Het engeltje brengt bescherming, kracht en geluk, waar de engeltjes bekend om staan.
Gemaakt met de mooiste materiaal van råder zoals je bent gewend!
Een mooi cadeau om iemand een hart mee onder de riem te steken of om iemand geluk en bescherming mee te geven.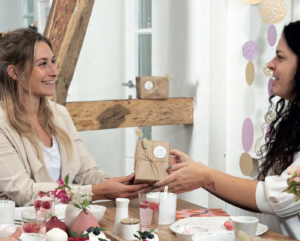 Ontdek hier de collectie van Räder,