in de fijne geur: zest of verbena
met tonen van: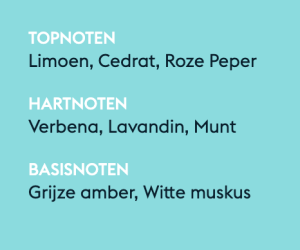 deze set bestaat uit:
1 glazen cube
125 ml
8 sticks
afsluit/sier dop
TIPSVOOR GEBRUIK
Begin met vier sticks om de juiste intensiteit af te stemmen en de parfumverspreiding te verlengen.
Heractiveer de parfumverspreiding door de sticks regelmatig om te keren.
Navulbaar met de 200ml navullingen van Maison Berger Paris voor de parfumverspreider.
Verandert u van huisparfum of vult u de parfumverspreider voor de tweede maal na? Vervang dan de sticks voor een optimale verspreiding van het parfum.