Een magisch engeltje om een mooi plekje te geven of perfect om cadeau te geven!
De engel in het zilver, is gemaakt van porselein en geheel handgemaakt. 
(het kaarsje is inbegrepen)
Het engeltje brengt bescherming, kracht en geluk, waar de engeltjes bekend om staan.
Gemaakt met de mooiste materiaal en with love from råder !
Een mooi cadeau om iemand een hart mee onder de riem te steken of om iemand geluk en bescherming mee te geven.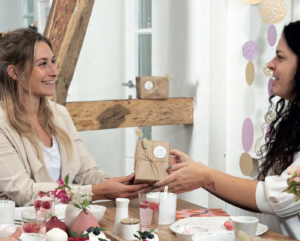 Ontdek hier de collectie van Räder,